There are many ways of looking after the environment: eating a plant based diet, walking more, consuming less and of course… education! Through a series of fortunate events, I have been connected with two superb individuals who inspire me, with their dedication to Mother Earth, to take some concrete action. Thus, Jessica Kind, Alberto Rivera and I found ourselves in front of a group of 16 young women from Colegio Impacto Maia in Sololá, Guatemala. We prepared an interactive, four hour workshop aiming to raise awareness of environmental issues. I guess for teenage pupils it might sound somewhat boring and unappealing… without the right team! We combined Jessica's scientific expertise, Alberto's knowledge of socio-economic factors with my passion for group dynamics. Result: several hours of high impact and student-led learning bringing global problems of climate change into the local context of the department of Sololá.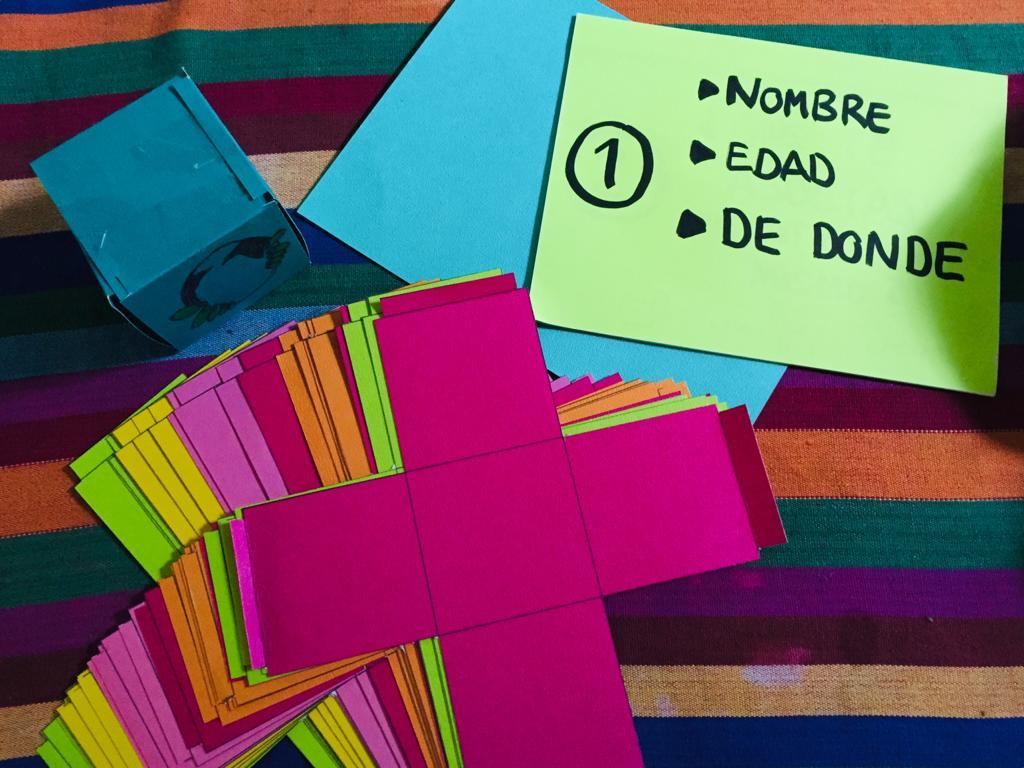 it all starts with a good ice-breaker
Every decent learning process takes place within a context of relationships. That's why we decided to start with a design thinking exercise that enabled the students to relax, talk and, most of all, it gave us space to get to know one another.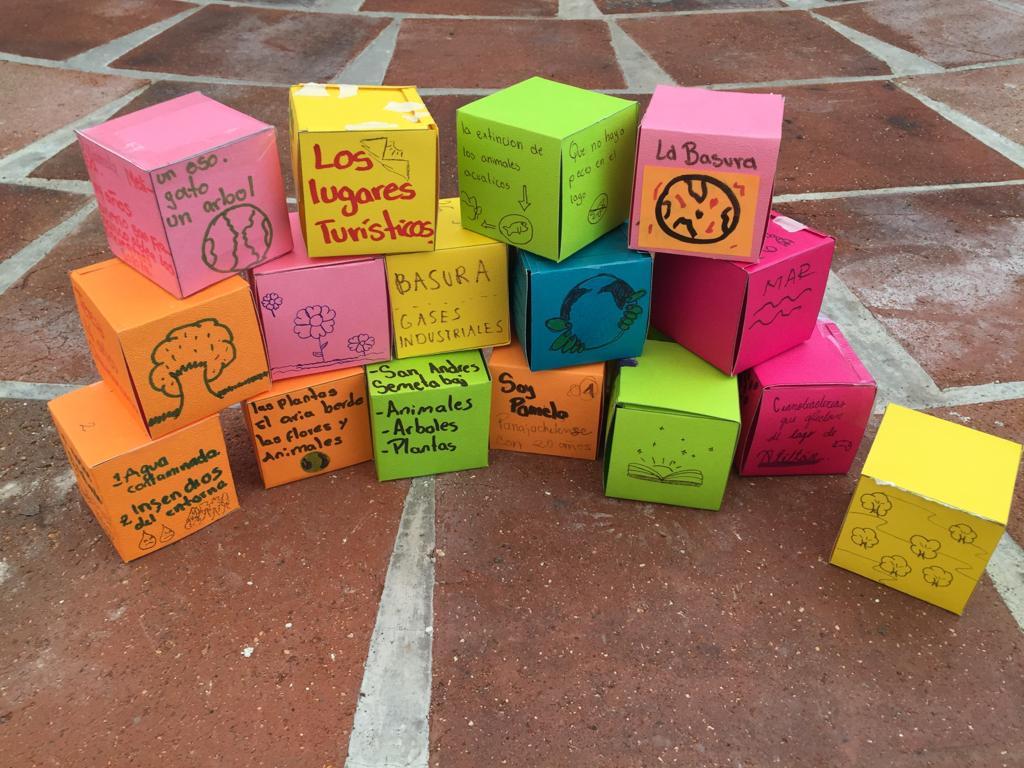 The activity was simple in a way: make a cube and answer four questions about yourself and the environment. However, it settled our students and introduced a flavour of non-traditional education.
Our workshops consisted of the following activities
Introductions.
Ice-breaker – design thinking cube exercise.
Identifying problems and expectations.
Imagining your future with no resources. 
Gallery discussion – student presentations. 
Following introductions and the design thinking ice breaker, we asked the students about their expectations. They had to identify several local problems as well as indicate what they have done so far about them. Finally, each student had to specify what they wanted to learn and how they wished to be supported along the way.
standing boosts engagement
In the third part of the workshop, the student had to imagine a world deprived of water, electricity, cars or plastic. This way, they could appreciate the extent to which humans are reliant on natural resources… that are depleting as you read this post. We divided the students into groups and they had to create a poster explaining the potential consequences of not having particular resources.
The workshop was definitely a learning curve for all of us. After all, the facilitators came from three different countries (Germany, Colombia and Poland), while the students themselves were Guatemalan, representing the Mayan community of Sololá. We finished with a gallery discussion consolidating the learning from the session
visuals made the science come alive
We are hoping to run more workshops on environmental awareness, so watch this space!