Are seriously considering some changes in your private or professional life? I would like you to be open and honest with yourself. This way we can find out what you really need and what will work for you.
Coaches usually specialise in areas based on their prior experience. When working with me, you can rely on my background in special & international education, universities and NGOs. You will build your self-awareness to achieve your goals by taking full ownership of what you want.
Coaching sessions explore your:
values behind your goals
strengths relevant to your goals
commitment to your goals
actions taken after each session!
Career coaching
Are you feeling stuck in your job or chosen career? I can assist you in working out your professional identity. When you get a better understanding of who you are, you will be able to decide about your future.
Work transition support
Are you transitioning from one role to another? This can be challenging. I can offer you coaching during this period to develop confidence and competence that you will bring to your new position.
Confidence building
Are you doubting yourself way too much? We all have moments of doubt, but this is about keeping the right balance. I can work with you to crack what is holding you back. This will take time and it is worth it.
Teacher coaching
Are you sometimes overwhelmed in your teaching or training role? Managing groups and various learning styles can be tricky at times. I run coaching workshops for teachers as well as one-to-one sessions.
Presentation skills
Would you like give compelling and effective presentations? It may be important in your role. I combine my teaching and training experience to coach you to have a greater impact on your audience.
Youth coaching
Is your teenage child confused about their future? Young adults sometimes need greater clarity about their educational and life goals. I offer coaching for teenagers and young adults to help them shape their future.
Counselling is an effective way to help you manage your distress in a safe and confidential space. I will work with you to uncover your resources to create options that will maximise your well-being.
I think it is more beneficial to acknowledge the way you were impacted by the past and concentrate on your present capacity for autonomy. Live more in the here and now, enjoying love and support offered to you and making your own decisions.
My role is to listen and support you whilst you reflect on the way you make meaning out of your experiences. Some of us may be stuck in the past, while others worry about future possibilities that may never become reality.
Stress & Anxiety
You may feel threatened, out of control, unsafe or unable to cope. The world may seem to you like a hostile place. I will offer you a safe counselling relationship and invite you to find your inner stability. You will practice mindfulness skills, develop positive coping strategies and become passionate about your self-care.
Loneliness & Depression
Perhaps you experience a sense of isolation and a profound lack of joy. Many things seem to be pointless and you just cannot face the day. I will listen to your story with compassion to find out what you really need. With time, you will recognise how the past may be holding you back and reclaim your place in your life.
Anger & Conflict
High energy emotions arise when something really important is not taken seriously, when someone is pushing your boundaries. My role is to find out if this is about the here and now or is it about some past experience that you are brining into the present. This will help you get clarity and express what you need.
Grief & Loss
There is no magic here. Your loss is very painful and can break your heart. However, the way we grieve is linked to our early relationship experiences. I will go through the pain with you, rather than pretending there is a quick fix. Sharing your pain will slowly help you adjust, build hope and accept your life the way it is.
Self -Image & Identity Issues
Are you at times wondering who you really are? It's tough to know because we face pressures from family or society and our identities have many layers. I will explore these layers with you to identify your values and beliefs. You will reconnect with yourself anew and find your positive identity amongst your struggles.
Family & Relationship Issues
Ideal relationships do not exist, but we all have a tendency to put ourselves in situations that make us suffer in familiar ways. Don't blame yourself for it, we are only human and true intimacy requires self-awareness. I will support you to recognise your unhelpful relationship patterns so that you can make better choices.
Learning and development is very effective in groups because you can immediately get broad feedback from others. You might be seeking specific skills training for the professionals you lead or maybe you would like to set up bespoke workshops around a concrete theme.
I offer you my teaching, coaching, training and counselling experience gained at universities, international schools, non-profits and NGOs to facilitate the shifts you seek.
Resilience
Understand what makes people endure challenges and keep going despite the odds to reach their goals. Find out what beliefs and attitudes you can cultivate to be effective, authentic and vulnerable at the same time.
Leadership
Evaluate your leadership style taking account of group dynamics, your capacity to hold anxiety and create a driven environment that supports everyone to turn your mission and vision into your working reality.
Career
Identify the conscious and unconscious themes around your career development related to your strengths, interests, dreams and aspirations and uncover your real potential by accepting who you are.
Communication
Develop greater awareness of what is really happening between people at the hidden level of communication. Be an attentive and perceptive listener by brining your full presence into a conversation.
Confidence
Explore your strengths and interests to connect intimately with yourself. Learn to respond to your deeper needs and appreciate yourself as you are now, so that you can manage your weaknesses with compassion.
Coaching
Gain a solid understanding of the most common coaching techniques based on deep listening, incisive questioning and thorough goal setting that helps to turn visions into concrete tasks.
Diversity
Appreciate the forces that shape intercultural encounters and gain awareness of your assumptions about "otherness" that may come in the way of deeper contact, so that everyone feels included and understood.
Violence
Your most important resource in face of violence is your still mind that will allow you to deescalate the situation, find alternatives and respond to actual needs that are hidden behind challenging behaviour.
The process of workshop delivery looks like this:
We have a conversation & idenitify your needs.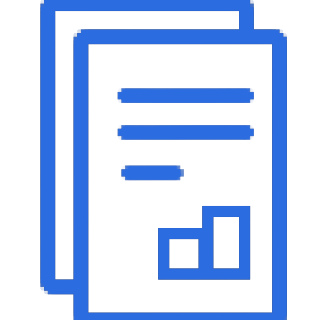 You receive an outline of the planned workshops.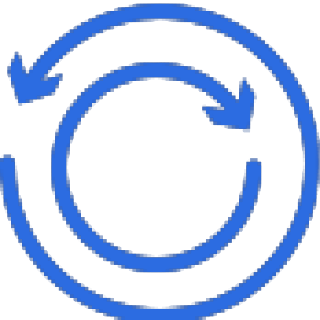 We agree the methods & performance criteria.
I run the workshops & evaluate them with you.



KICK-OFF

We have a conversation & identify your needs.




PROPOSAL

You receive an outline of the planned workshop.




CLARIFICATION

We agree the methods & performance criteria.




DELIVERY

I run the workshops & evaluate them with you.
Worskshops
1 – 8 hour sessions
£ 100/h
*low cost slots available for counselling. Feel free to contact me to discuss your needs. I will offer you a reduced fee if I can.
*my clients come from all walks of life and I offer fees on a sliding scale (£40 – £80)