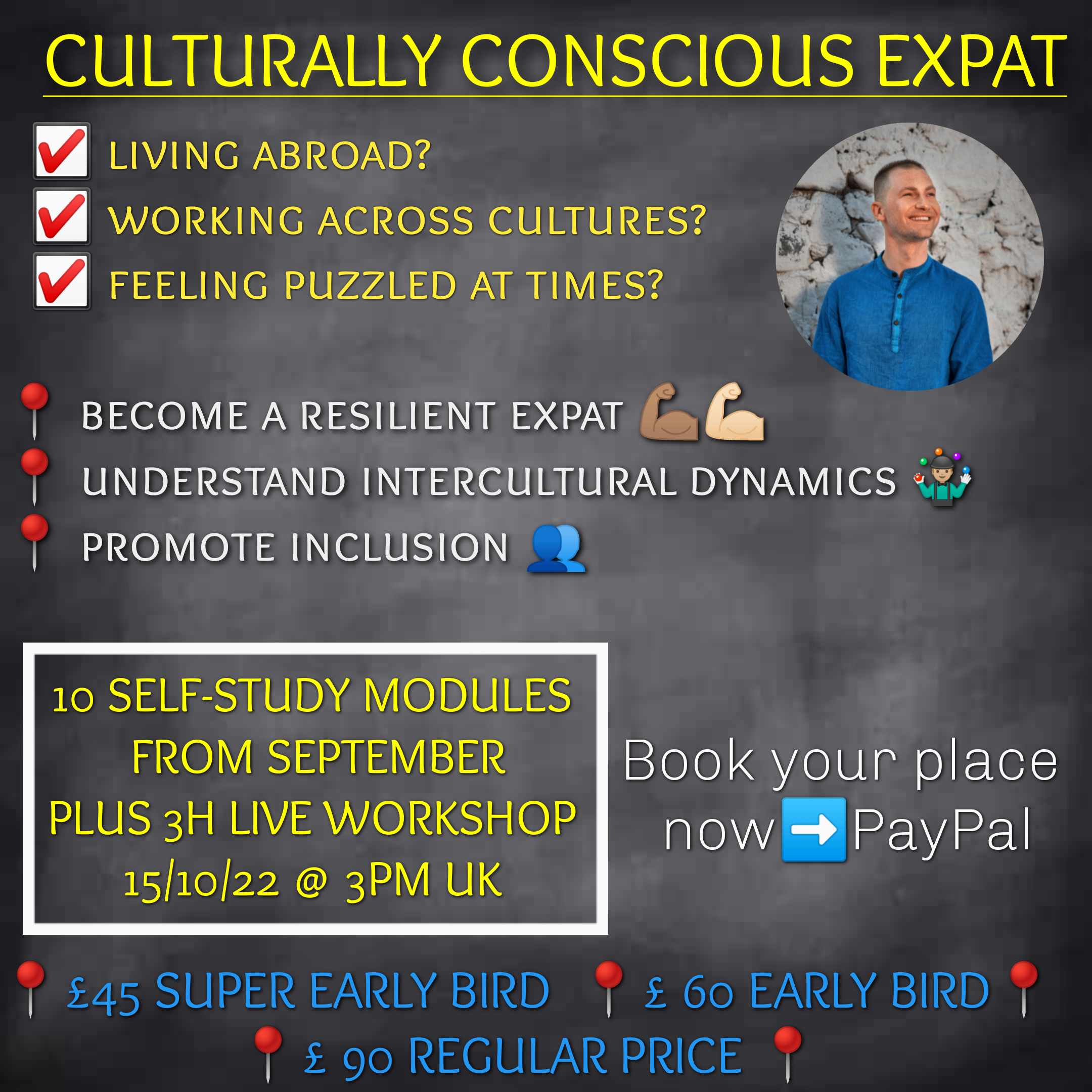 The online modules will cover the following topics:

1. Why do we go abroad?
2. Culture shock
3. Different cultural worldviews
4. Intercultural sensitivity
5. Cultural dimensions
6. Cultural Life Positions
7. Structures & dynamics of culture
8. Values and beliefs
9. Power and privilege
10. Putting it all together

More details
10 online modules (each 22 min) that you can access at your own pace from September

you need to complete all the modules to acess the workshop
each module will contain an exercise, theory and Q&A embedding the ideas into day to day challenges of cultural transition, inclusion and diversity awareness
final compulsory workshop delivered to a diverse international audience
opportunity for a heart-felt connection with people like you, who want to make this world a better place.

The online workshop will be on the 15th of October at 8AM Guatemala time, 15PM UK time, 16PM EUR time via Zoom.
The first 10 participants pay £45 which includes:
a 20 min FREE coaching session
access to 10 online modules
3 hour international workshop
The next 10 participants will pay £60.
Thereafter the regular price will be £90.
If the PayPal button is still on the website, it means there are still places available on offer.